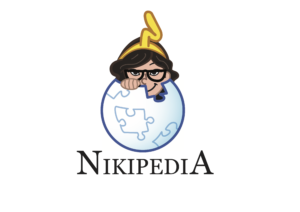 WHAT IS IT ?
Nikipedia is a brand new kind of theatrical experience; nothing quite like it has ever been attempted before.
WHO IS SHE ?
You mean apart from LaaLaa from Teletubbies!
Nikky has had a fascinating and diverse career; always innovative and ground breaking.
CAN I JOIN IN?
The show has an interactive element that is optional, details of which can be found on our Instructions page.
VENUES
Nikipedia is coming Spring 2020.
Current shows and venues are listed here. Follow the links to purchase your tickets.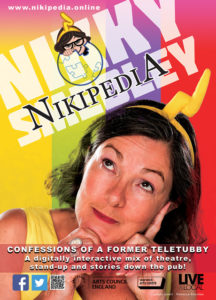 Warwick Arts Centre
The Venue in Coventry is located on the campus of the University of Warwick.
WREN Hall
The Venue in Warwickshire is located on School Lane, Wroxhall.
GOT TICKETS ?
Thanks so much for buying a ticket. Click the button to find out what to do next….